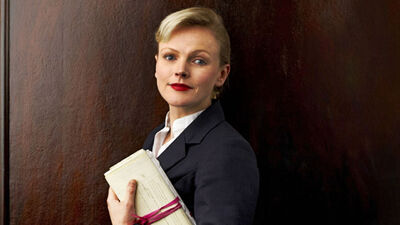 Martha Costello QC is a fictional Defense Barrister portraid by Maxine Peake who has the Queen's Counsel. she is 37 years old and loves her job as a barrister. She never prosicutes as she feels that she can't prosicute someone who might not be guilty. In the first series she was competed against fellow barrister Clive Reader to try and get silk.
Ad blocker interference detected!
Wikia is a free-to-use site that makes money from advertising. We have a modified experience for viewers using ad blockers

Wikia is not accessible if you've made further modifications. Remove the custom ad blocker rule(s) and the page will load as expected.